Dan Jauncey
Managing Director and Chief Executive Officer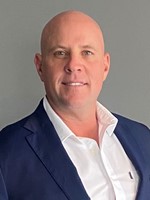 Dan founded Matilda Earthmoving in 2000. This business was based in Toowoomba, Queensland and operated predominately in Southern Queensland and Northern New South Wales. In 2003, Dan saw an opportunity in the resource sector to supply late model, low-hour ancillary equipment on a rental basis. This alleviated a number of industry challenges and, as a result, Matilda Earthmoving was wound down and Matilda Equipment was formed. Over a 15-year period, Dan expanded Matilda Equipment nationally and also established a branch operating in Papua New Guinea. In 2012, Matilda Equipment was recognised as one of the fastest growing companies in the country and was placed in the BRW Fast 100 Companies. In 2018, Matilda Equipment was sold to an ASX listed company.
Dan was instrumental in the acquisition of the key mining assets for Austral Resources in 2019. Since acquisition, he has been involved in all facets of Austral Resources, from day-to-day operations through to capital raising. He takes a holistic, hands-on approach to business, regularly visiting sites and being involved with the team.
Ultimately, Dan is responsible for ensuring that Austral Resources continues to grow through its LME Grade A copper production and Anthill Project. Dan is keenly aware of the need to be agile and competitive in a global industry. He will position the Company to take full advantage of the team's skills and knowledge to diversify its production and maintain its position as a market leader.