Steven Tambanis
Chief Executive Officer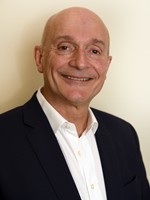 Steven has extensive management and operational experience across both small and large global mining companies. His commodity experience includes copper, gold, and other commodities. He has skills and experience in comprehensive exploration, evaluation, capital raising, investor relationship management, and business leadership.
Prior to joining Austral Resources, Steven held the position of CEO of North Stawell Minerals. Earlier roles include Managing Director of ASX listed Black Rock Mining Limited, and Technical Director of Goldminex Resources. Steven also worked as part of a management consultancy group reviewing operating mines.
Steven joined Austral Resources in July 2021 as CEO. His role is to lead Austral's mining and processing teams, manage an intensive near-mine exploration initiative to expand the Company's current copper resource base, and to oversee value adding opportunities that arise from Austral's assets in the Mount Isa district. He will be closely monitoring operational costs and working to deliver additional long-term ore feed to Austral's existing processing facility.