Phillip Thomas
Chairman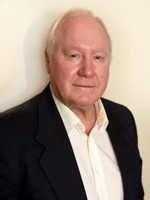 Phillip has been CEO and Chairman of a number of ASX and TSX companies and has a wealth of experience in exploration, mine feasibility and development, operations, minerals trading, corporate strategy, and valuation. He has significant trading and investment banking experience having been a senior executive at Macquarie Bank, ABN AMRO, Watson Wyatt, and McIntosh Securities.
Phillip has substantial Australian and international mining experience having worked in Chile (copper), Argentina, Peru, Mexico (copper), USA, Canada (copper), and Malaysia. He has a keen understanding of the skills required for the successful development of mining businesses and the teams that run them. He is a strong proponent of "get it right the first time" and developing people to excel in their roles. Phillip's commodity experience includes copper, gold, iron ore, lithium, and rare earths.
Phillip joined the Board as a non-executive Director in June 2021 and has since been appointed Chairman. His key responsibility is to provide guidance and share his experience, skills and expertise with other Board members and the CEO. The Board will meet on a regular basis to receive CEO reports on the Company's progress and assist in the decision making of significant endeavours.
Phillip focuses on creating shareholder value. This means an increase in the share price, commensurate with positive economic developments achieved by the Company.