Jeffrey Innes
Non-Executive Director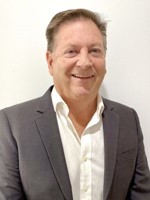 Jeff is a professional leader with high integrity and demonstrated performance in operations management, strategic planning in mines, feasibilities, mine expansion, and HR restructuring. Jeff possesses a progressive style of leadership, with a strong customer focus and an ability to view the organisation in a global context. His management style involves focusing teams on value adding priorities. His commodity experience includes zinc, silver, lead, iron ore, gold, copper, uranium, and coal.
Jeff has worked across senior management levels at a number of companies, including General Manager positions with MIM, Joy Global, HSE Mining, BHP, and Ok Tedi Mining Limited (PNG), as well as COO for Conquest Mining.
Jeff joined the Board as a Non-Executive Director in June 2021. He brings many years of experience in leading and improving mining operations, using both inhouse and contractor labour hire models. He will be involved with the Safety and Sustainability committee and the Audit and Remuneration committee. As a graduate of the Australian Institute of Company Directors, Jeff is well versed in the governance and fiduciary requirements of a Non-Executive Director.
Jeff's appointment marks a significant step for Austral Resources. He will add immense value in bringing Anthill to fruition and extending the exploration efforts in the area.